Ngong Road Children's Foundation has a Programme Manager leading the team. The program works through caseworkers who provide support to the children through home and school visits. Each caseworker is assigned 50 to 60 children to manage. We also have an administrative wing comprising of an Administrative Assistant,  Accounts & Procurement Assistant and office cook. Finally we have a IT department comprising of IT assistant and computer lab assistant who help students access computers and training in basic computer packagesas well as supprot the office in IT needs.
---
Kelvin Thuku,  Programme Manager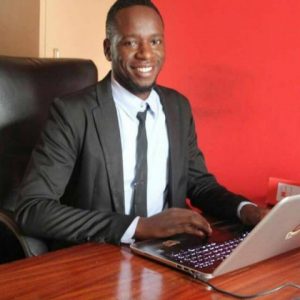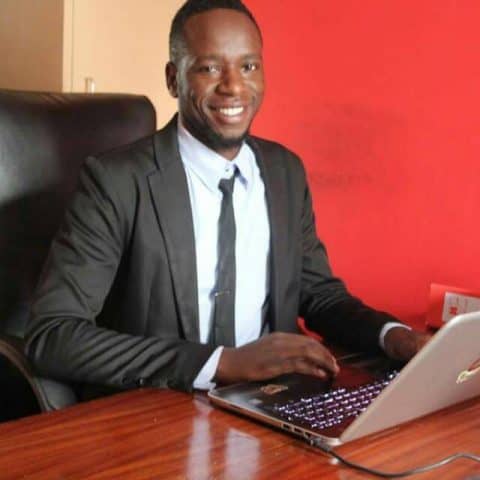 Kelvin joined the organization in April 2013 as an ICT Coordinator. In April 2017, he was promoted to the Programme Coordinator where he supported the programme Director. In April 2020, the organization elimintaed the programme Director role due to COVID 19 economic impact and Kelvin was promoted to a new role of Programme Manager.
Kelvin trained in Information Technology where he specialized in computer hardware repair and maintenance, software development and database management among other skills. He is also a Technical Trainer having pursued Technical Education at Kenya Technical Trainers College.
Kelvin  was raised by a single mother in the Kangemi slum in Nairobi. After high school, he was supported by an uncle for his college education. This taught him the value of education support and he worked hard so as not to let his uncle down. His biggest academic achievement was when he was named the best student in Kenya Technical Trainers College.
Kelvin enjoys serving the chidlren in various ways through programme management to ensure a wholistic child develoment. Kelvin is also in charge of staff supervision, Financial management, local fund raising and relationship management.Kelvin aspires to inspire children by offering mentorship and support since he has gone though a similar journey. He feels that the organization is giving hope to children just as he was given hope by his uncle. Kelvin believes that the biggest gift you can give to your kids is education because knowledge is power. He sees that education has opened employment opportunities to the vulnerable children in the program and delights in being a part of the NRCF mission.
---
Tunda Lepore,  (Head of Primary Department)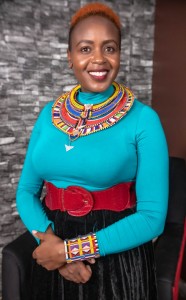 Tunda was born into a polygamous Maasai family whose father had three wives, thus she has fourteen brothers and sisters in total. She grew up in a small village in Maasai-land called Enaibelibel in the midst of the rich, beautiful and sometimes biased cultural practices of the Maasai community. Being born female made her very vulnerable. Today she is one of the few girls from the Maasai community who was never circumcised and escaped being married off at a young age. Tunda is a university graduate with a degree in development studies.
Before joining our organization, Tunda worked with United Africa for Orphans and Widows Foundation in Uganda as a development officer. In February 2010 she joined our organization as a volunteer caseworker as a way of giving back to the community.  A year later she became a full-time casemanager. In January 2013 she was promoted to Head of the Primary department.  She says she has learned a lot from the kids; they have become part of her life and given her life a different dimension.  She believes education is the backbone of success for any individual and for the development of any country.
---
George Odhiambo,  (Case-Manager, Primary Department)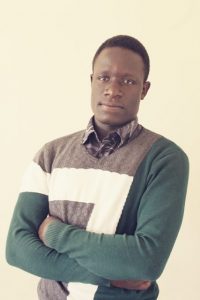 George Muga Odhiambo has been a beneficiary of the program since starting school in 2007. He feels he was lucky to receive the greatest gift of his life through the generous sponsorship since he was orphaned and was struggling with fees. Bob and Louise Tritt were his sponsors all through his academic training.
After joining the programme, his life took a positive turn as he immediately joined Holy Eden Primary School.  Later he transferred to G.S.U. Primary School where he sat for his Kenya Certificate of Primary Education and attained grade B.
He was soon admitted to Parklands Boys High School, one of the best provincial schools in Kenya. As a young man, there was always the challenge of succumbing to peer pressure but he overcame all that to become a school prefect and he successfully graduated in 2013.
In 2014, George joined Mount Kenya University for his post secondary education to pursue a diploma in Community Development. He made this choice as a way of giving back to the community that nurtured him.
George knew he wanted to impact other people's lives and make a difference in society. Life in the university taught him to make wise decisions keeping in mind the welfare of others. He is glad that he has acquired the necessary skills and knowledge to enter the corporate world, something he always held close to his heart. George has successfully completed his diploma in community development and we are proud of his achievements so far.
He is now working at Ngong Road Children's Foundation as a caseworker and he is happy in his new job. His goal in life is to improve other people's lives and he believes that's exactly what he is doing at NRCF.
---
Mary Wanjiru Muriu, (Head of Secondary Department)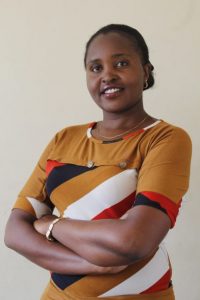 Mary was born and raised in Kikuyu in Kiambu County. 
It has always been her desire to serve the needy. After completion of secondary school, she successfully completed studies in Community Health Care, Computer Training, Counseling Psychology, Personal Therapy and obtained certificates in each. To have practical testing and application of theoretical issues learned during her training, she interned at Getathuru Rehabilitation School (this is a specialized government school that deals with rehabilitation of street boys).  Mary volunteered at Rafiki Aids Ministry and while there heard about our organization and successfully applied for the job of a caseworker.
Mary has been working for the organization since 2009. She has a passion for children and feels NRCF is the best place to be. She feels she has gained more knowledge and skills that have promoted her psychological and social growth. During the years of work, she attended a diploma course in Social Work and obtained a certificate.
What she likes best about the program is helping children living in poverty and giving them a sense of belonging to the community and the promise of a bright future as they pursue their goals.
---
Margaret Norah Keya, (Case-Manager, Secondary Department)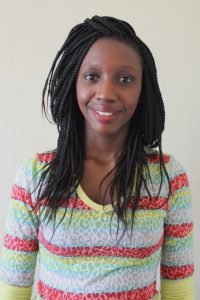 Norah was raised in Nakuru County. She has a diploma in community development. Norah has been working with the organization since 2011 first as an intern, then volunteer caseworker and librarian. She recently became a caseworker in the secondary department.
She loves being able to build relationships with students and their families. Walking into their lives often during difficult moments and being able to get a sense of what they need and make a positive difference by helping them identify solutions.
She believes that working for NRCF is truly a blessing as she is witnessing many lives change for the better.
---
Joy Obiya, (Head of Postsecondary Department)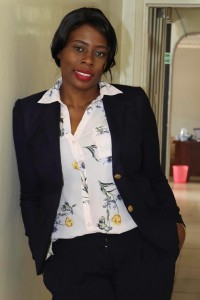 Joy joined the organization in 2014. She has experience in sustainable human development.
She has worked in Kibera, one of the largest slums in Africa. Her areas of concentration include education, youth and women empowerment,  reproductive health education, psychosocial support care to women and children affected by and infected with HIV/AIDS. In addition, she is also a community mobilizer and raises awareness in different programs encouraging sustainable livelihoods in the community.
At NRCF she heads the Post Secondary Department, her work is to ensure the students have developed a comprehensive plan so that they can acquire the necessary skills and knowledge to succeed in the job market.
Joy enjoys socializing and working with young people because most young people lack direction in life. She believes if they are nurtured and mentored early enough they are able to become productive members of society. She is glad that NRCF is concerned about the well-being of these children and has given them the greatest weapon they can which is education to transform their lives.
---
Saidi Chesoli, (Case-Manager, Postsecondary Department)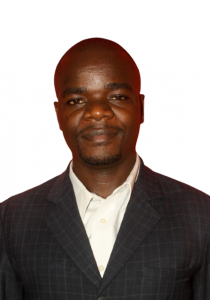 Saidi was born and raised in Trans-Nzoia County. He attended Ricatti Institute of Business Studies, Nairobi where he pursued a Diploma in Social Work and Community Development.
Saidi worked as an intern at USAID, Kitale Offices and at Light and Power Center at Challenge Farm Children's Home where he served as a social worker. He was later employed at Chosen Children of Promise as a social worker where he worked with families affected by HIV/AIDs.
Saidi joined the organization in July 2018 as a volunteer caseworker and showed a great interest in working with children in the program to help them achieve their dreams. Six months later he became a full-time caseworker working in the post secondary department.
He is passionate about mentoring young adults. In the post secondary department he is involved in career mentorship and life skills training.
---
Callen Moraa, (Case-Manager, Postsecondary Department)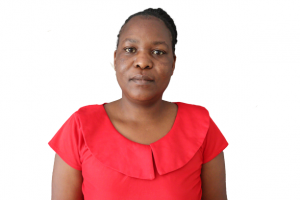 Callen was born and raised in Nyamira County Western Kenya. She attained her Certificate in Deacon Work from Ogango Deaconess Training College. She started giving back to the community by being an Instructor in Ogango Deaconess Training College. Later she worked as a youth counselor in Nyamira and Mombasa parishes.
Callen also worked as a youth counselor at Compassionate Social Care Organization in Love School Center.
She joined St. Paul's' University and earned a Diploma in Community Development.
Callen joined the organization in August 2017 as an intern and started working as a caseworker in January 2018 in the Secondary Department. Due to her love and passion for children and youths, she believes that NRCF is the best place to exercise her knowledge and skills. It touches her heart to see the lives of young ones transform.
---
Emmanuel Mukasa, (Alumni Coordinator, Alumni Department)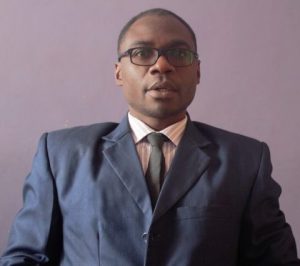 He was born and raised in western Kenya. Both his parents were civil servants hence due to the nature of their work, moved from one town to the other giving Emmanuel early exposure to diverse people, cultures, and communities within Kenya.
After high school, he completed a four-year apprentice program in mechanical engineering-plant option. He later on studied social work and welfare and took an advanced course in psychological counseling.
Emmanuel has over 10 years' working experience in issues pertaining to rehabilitation, orphans  and vulnerable children, child survival, families, HIV/AIDS counseling, Christian leadership, facilitation and youth empowerment among other social interventions.
He started working at the organization in July 2014. He believes strongly in nurturing and mentorship of the sponsored children to make them who they want to be. His work entails creating networks for internship/job opportunities for sponsored children so that they can transform their lives
Emmanuel has previously worked with Pan-Paper Mills (EA), street rehabilitation centers, at at Compassion International Kenya, among other organizations in different capacities.
---
Lucy Iguri, (Administrative Assistant/Librarian)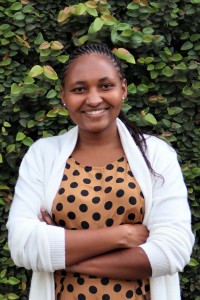 Lucy was born and raised in Muranga County in a family of six.
She has a Diploma in Community Health from Kenya Institute of Professional Studies. She started working at our program as an intern in 2014 and got permanent employment as a receptionist and recently as an administrative assistant and librarian.
As the face of the organization, she ensures there is the element of trust during the communication with both the parents and students. In the reception area, she ensures they are attended to and puts a smile on their faces, therefore creating a good environment for them to share their stories. She has been able to see life from a different perspective by listening to their various life stories.
Working in the organization has provided her an opportunity to see the diverse life situations of the children. She has seen them transform their lives through education with the help of program sponsorship.  She is proud to be part of the NRCF team.
---
James Kyalo, (Computer Lab/IT Assistant)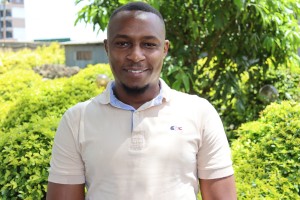 James was raised by his aunt in the slums of Ngando Village, one of the slums in Nairobi. He has two brothers and two sisters. He is a beneficiary of the program and attributes his success to his sponsors (Jin Soon Kim and Linda Kenny) who supported him throughout his education.  He successfully competed his A+ certification course from Shalom IT center.
In the organisation, he supports in the IT department specifically the computer lab where he offers instructions to students on basic computer application packages. He is also in charge of the Computer Resource Center in the evening where he facilitates postsecondary students access to the computer lab from 6:00pm to 8:00pm and during weekends. He is passionate about teaching children computer basics and delights in being part of the system that supported him through his education journey.
---
Victor Wambua, (IT Assistant)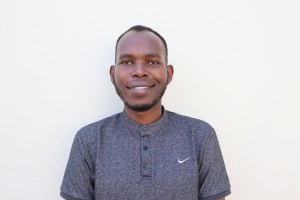 Victor Wambua is a beneficiary of the program and attributes his success to his sponsors (Tom Gleason & Lorna) who supported him throughout his education.  He successfully completed his Bachelor of Science in Mathematics and Computer Science at Kenyatta University and is among two of our first university graduates.
Victor was raised by his aunt in the slums of Ngando Village, one of the slums in Nairobi.  Victor has been a hard-working, self-determined young man who is ready to conquer all odds and achieve his goals.
In the organization, Victor supports the IT department specifically Website management, social media management, IT support to staff and students. He also supports students in the computer lab with the hope of nurturing them into STEM in the future.
Victor is delighted to work with the organization because he wants to serve as a role model for the students and support the children to achieve their goals by proving mentorship, especially through STEM.
---
Maureen Wambui, (Accounts/Procurement Assistant)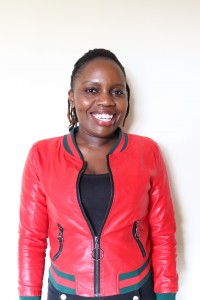 Maureen was born and raised in the slums of Ngando Village, one of the slums in Nairobi. She is a beneficiary of the program and attributes her success to her sponsors (Gene and Ruby Hermier) who supported her throughout her education. She is the last born in a family of three, having been brought up by a single mother.
She is a graduate of Nairobi University with a Diploma in Business Management and has worked with the program since 2016 as an Accounts/Procurement Assistant.
She enjoys working with kids. and has become a role model as a former student in the program. The hard-working spirit of her sponsor is what inspires her most. She believes that her success is as a result of patience, hard work, and discipline.
---
Hellen Ruguru, (Office cook)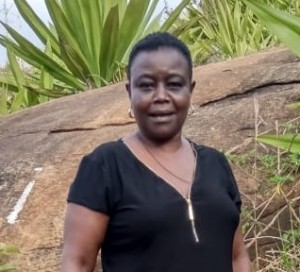 Hellen is a aunt and guardian to two of the program children (Derrick and Brian).  She lives in Waithaka slum, a densely populated area with the two children and another nephew.
In the organisation she serves as the office cook where she prepares breakfast and lunch for the staff every day. She is passionate about been part of the community that is supporting her nephews and delights to be part of the mission.
Hellen is also involved in making of the baskets and crafts that are sold to donors, sponsors and Friends of Ngong Road where part of the profit goes back to the organisation to support the children in the program.
---
Intern Case Workers
NRCF also enjoys the support of  "Intern Case Workers" who receive a small stipend for their time and travel costs.