Ngong Road Children's Foundation is governed by a volunteer board of directors. Responsibilities include:
Ensure that the affairs of NRCF are conducted in a fiscally responsible manner and that legal and compliance requirements are met.

Actively participate in the strategic planning and development activities of the organization.

Monitor and evaluate programs, outcomes, impact, and performance of NRCF
---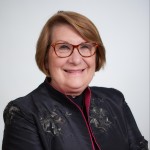 Friends of Ngong Road, Founder & Board President, Executive, Nominating and Governance, Investment Committees
Karibu Loo, Founder & Board President
Independent Director at Mutual of Omaha, Diamond Hill Capital Management and First Command Financial
Paula Meyer left a successful career at Ameriprise Financial in 2006 and has since focused on building Friends of Ngong Road, a non­profit organization whose mission is to provide education and support for Nairobi children living in poverty so they can transform their lives.
---