While about half of the per-child costs are covered by the sponsorship fee we must raise the other half every year. Donations provide important services like two meals a day, one on the weekend, regular healthcare, and a supportive caseworker and community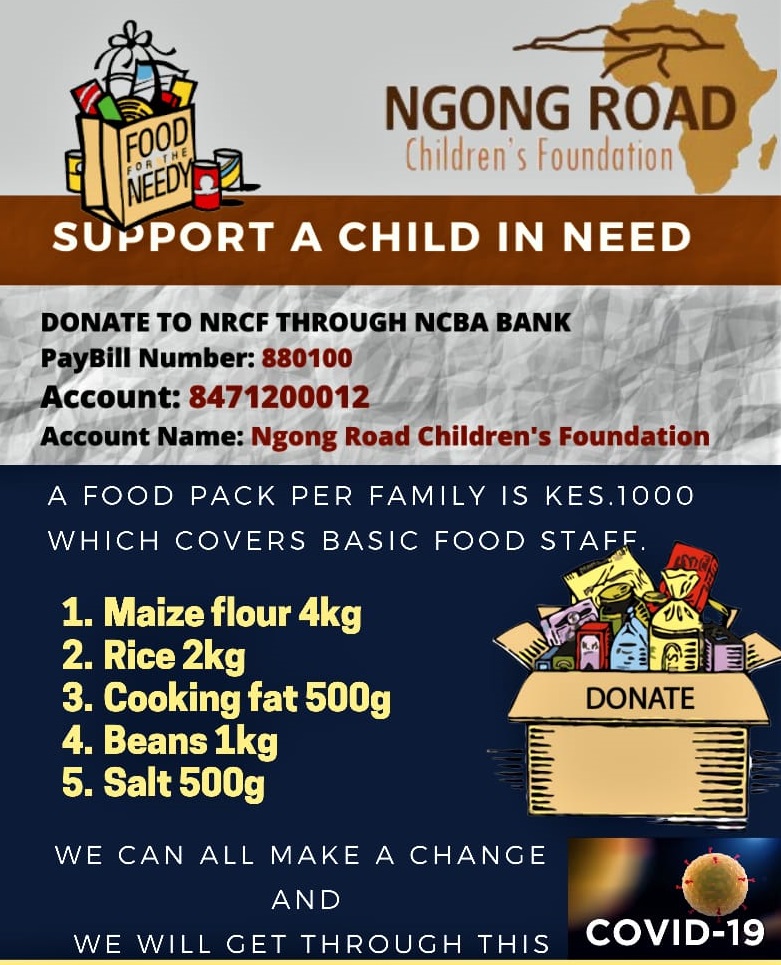 The community we work with is extremely vulnerable to the harm COVID-19 will inflict on people. Most of the students' parents and guardians have pre-existing health conditions such as HIV/AIDS, they all have limited income (usually earned by performing casual labor that has already evaporated) and in the slums, there is no such thing as "social distance".
We have increased our budget for emergency food aid and believe it will be sorely needed in the coming weeks. A donation of kes 1000 can provide a food packet that feeds a family of four for one week. We have approximately 300 families dependent on our program.
Although we face many challenges in the coming months due to COVID-19, We are convinced that this global pandemic and economic downturn can and should help people around the globe understand that we are all in this together. We believe this attitude will serve us well as we navigate COVID-19. We are committed to remaining focused on weathering this storm so that we can continue with our mission of transforming lives
Education and Programme Related Donations
| | |
| --- | --- |
| Line Items | Amount (KES) |
| School supplies | Kes 2,000 per student per term (pens, bathing & laundry soap, washing powder, vaseline & shoe polish) |
| School Uniform and Shoes | Kes 6,000 per year per students in secondary school and Kes 3,000 for primary student |
| Saturday Programme lunch | Kes 10,000 per Saturday |
| Holiday lunch | Kes 50,000 per month |
| Family food aid | 18,000 per month (Kes 1,000 per family) |
| August camp | Kes 1000 per student |