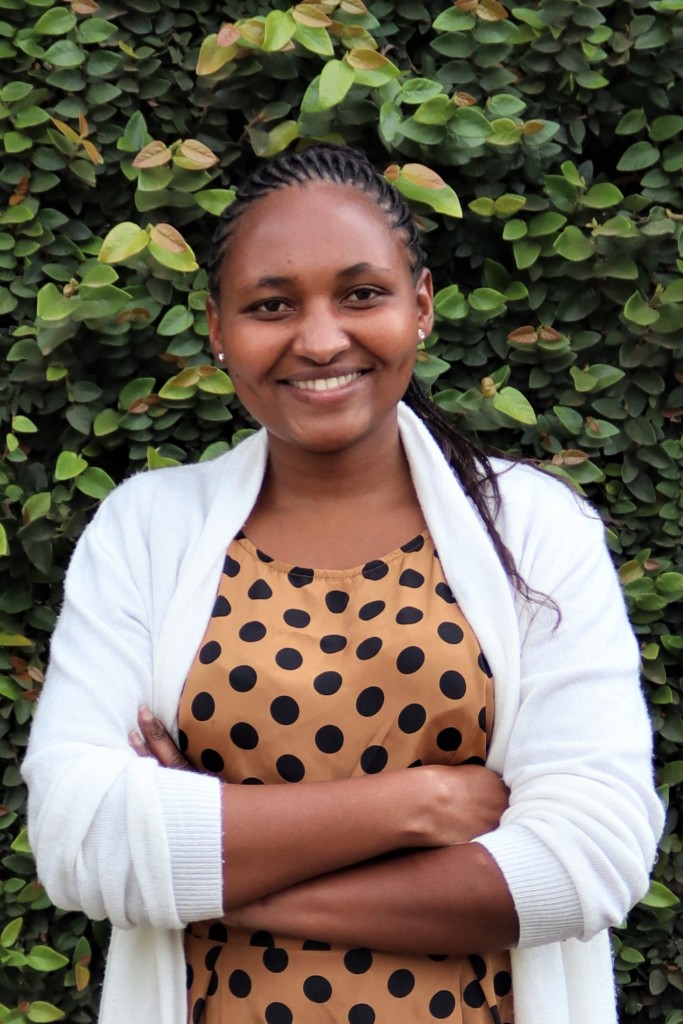 Lucy Iguri
Administrative Assistant/Librarian
Lucy is the Administrative Assistant and Librarian. She loves serving parents and visitors. She also loves guiding the students in the library.
Lucy was born and raised in Muranga County in a family of six.
She has a Diploma in Community Health from the Kenya Institute of Professional Studies. She started working at our program as an intern in 2014 and got permanent employment as a receptionist and recently as an administrative assistant and librarian.
As the face of the organization, she ensures there is an element of trust during the communication with both the parents and students. In the reception area, she ensures they are attended to and puts a smile on their faces, therefore creating a good environment for them to share their stories. She has been able to see life from a different perspective by listening to their various life stories.
Working in the organization has provided her an opportunity to see the diverse life situations of the children. She has seen them transform their lives through education with the help of program sponsorship.  She is proud to be part of the NRCF team.