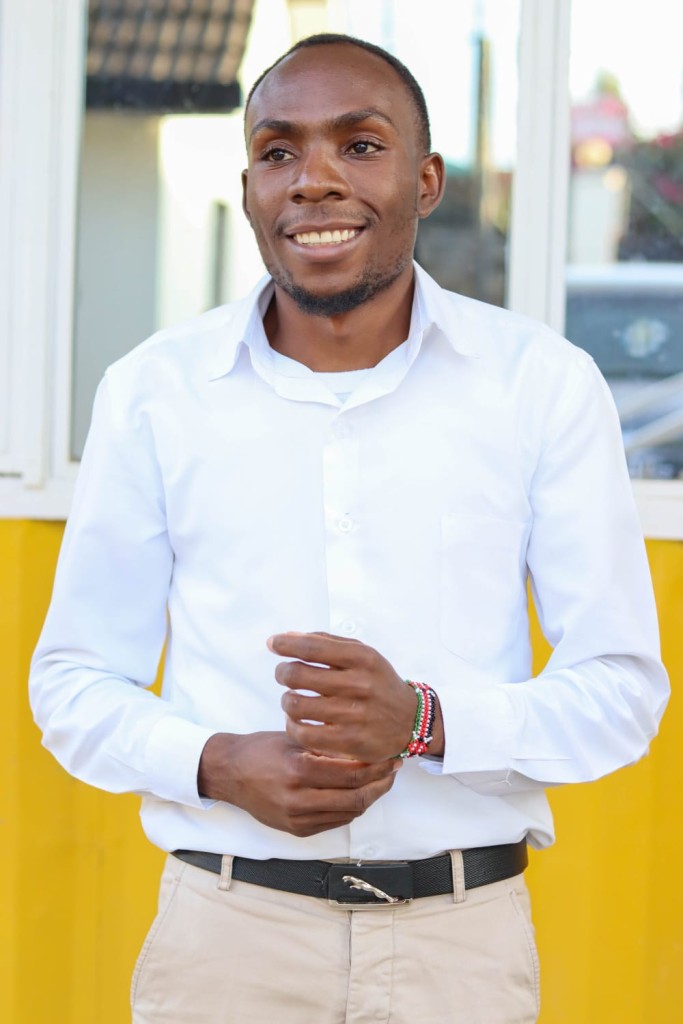 Washingtone Aura
IT and Computer Lab Assistant
Washingtone joined the organization in 2023 with great interest in guiding students to enhance their ICT and computer literacy.
Washingtone joined the organization in January 2023 showing great interest in guiding students as they enhance and develop ICT capability and computer literacy.
Washingtone Aura was born and raised in Kakamega County, Western Kenya.  He graduated from his primary and secondary education in 2010 and 2014 respectively. Washingtone joined Masinde Muliro University in 2015 to pursue a Bachelor of Science in Computer Science and graduated in 2019.
While in the university, Washingtone started volunteering to train and teach computer studies to secondary school students in Kakamega county. He tutored and guided candidates towards their final KNEC examinations in Computer Studies and overall at large. Hence he became passionate about teaching and interacting with kids and developed a powerful interinards teaching and training.
In 2019 Washingtone joined Mudasa Academy as a junior ICT teacher. He was in charge of IT resources and training kin ids IT skills. He became a Computer studies teacher and Technical support at the institution. Aura helped and guided candidate classes of 2019, 2020, and 2021 to create their database projects during their final year in secondary education. He helped the candidates to 100 % transition from secondary education to tertiary education. Washingtone then joined the International School to teach the (IGCSE) ICT Cambridge curriculum in 2021.
He joined KCA University as an intern in the distance learning department for 4 months in 2022.  During the internship period, he was tasked to provide technical assistance to end users of the Learning Management System (Moodle), dedicated to his work, and demonstrated a high level of enthusiasm, professionalism, loyalty, and competence.
Washingtone Aura joined the NRCF organization in January 2023 as an IT And Computer Lab assistant. He showed great interest and passion in teaching and guiding students. He helps students enhance and develop their ICT capability and computer literacy skills.