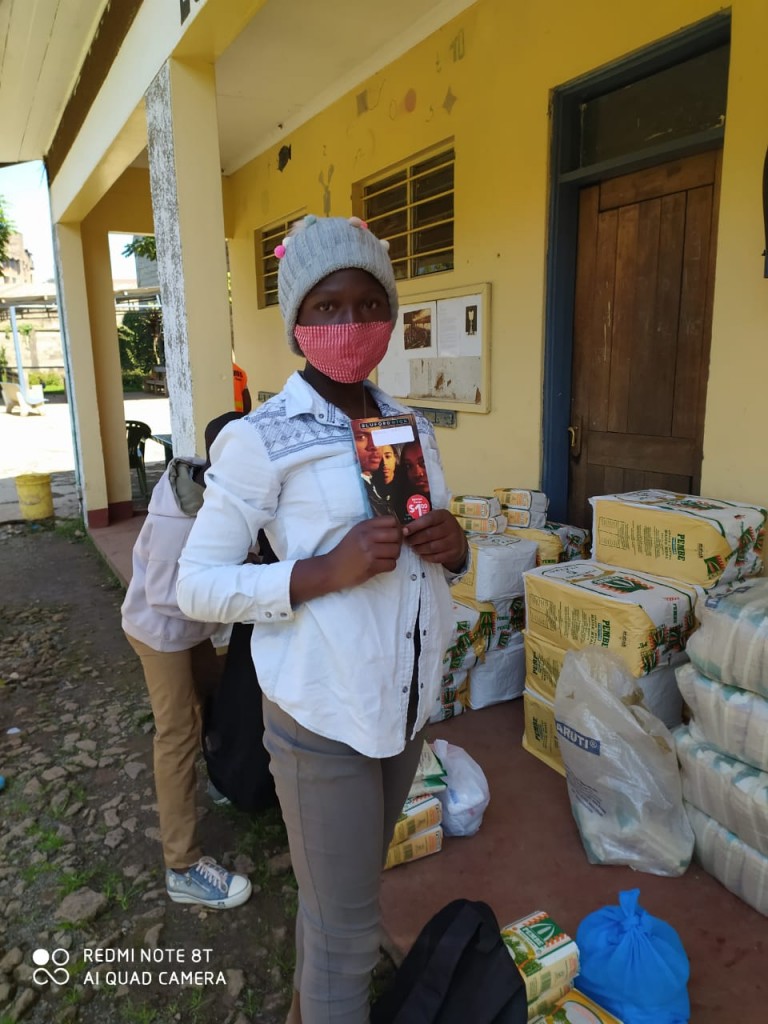 Since our students cannot access our library to read and borrow books, we have incorporated book issuance in our food aid distribution that happens for three days every week. Caseworker contacts their students during their check-in phones calls and enquires of any book the students' needs from the library. The book can be a storybook or a school book. The caseworker forwards the requests to the librarian who comes to the office to sort the books. Once the books are in order she hands over a list containing students' names and the books they requested. The response team issues the book to the student or the parent when they come to pick their food aid and reminds them to return the books in two weeks' time when they come to pick another food aid. The books are quarantined for one week before being re-issued to other students.
The program is trying in all ways to ensure the students continue with their studies. Students with assignment or exam papers they need to be printed they forward them to the ICT Department through WhatsApp or email. The ICT department prints the assignments and exam papers and informs the respective caseworkers to organize the students to come and pick the papers.
We also share study resources through our social media and websites for our students. Our students' portal is also adequately equipped with study resources to keep our students busy.