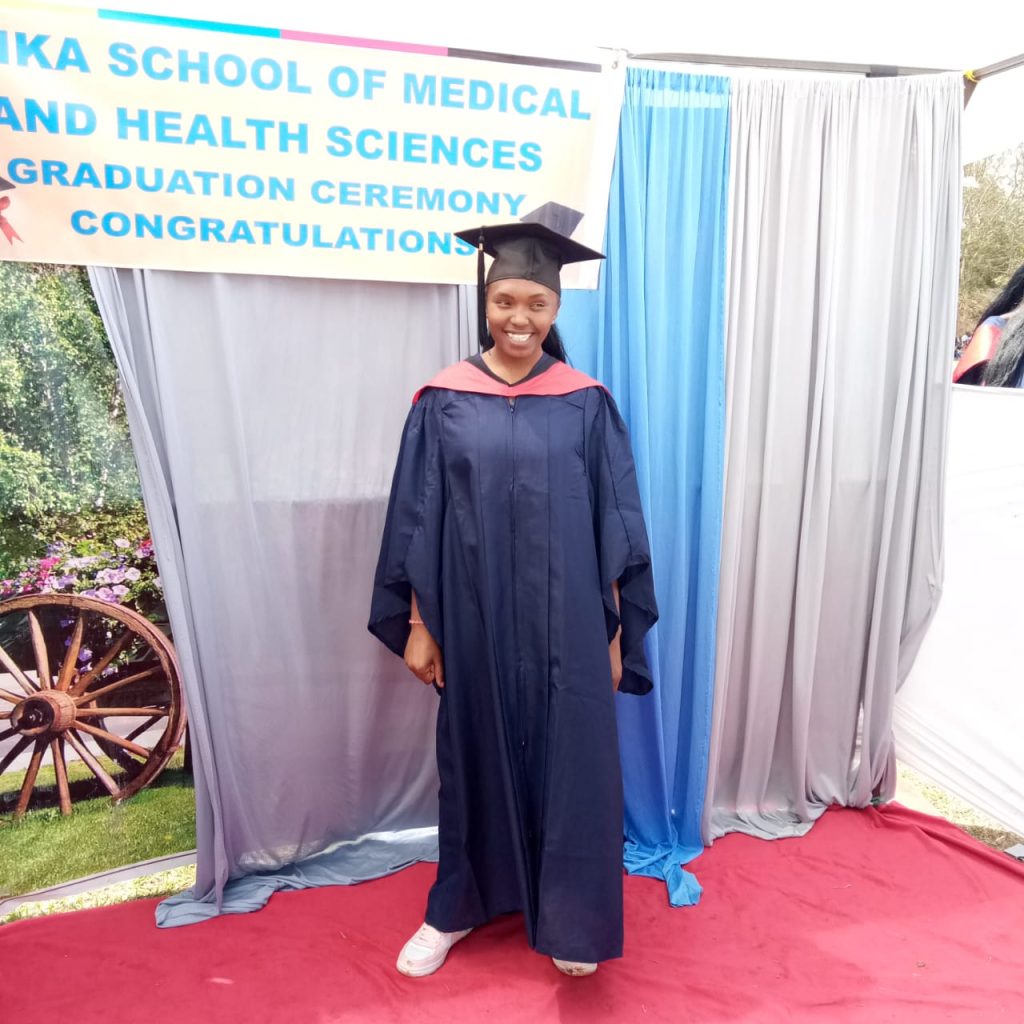 Susan has been able to fulfill her dreams of completing her studies and finally graduating. When she joined the program as a young girl, she said that she wanted to help the less fortunate children in the future in any way possible. She was determined to complete her studies and succeed in her chosen career path.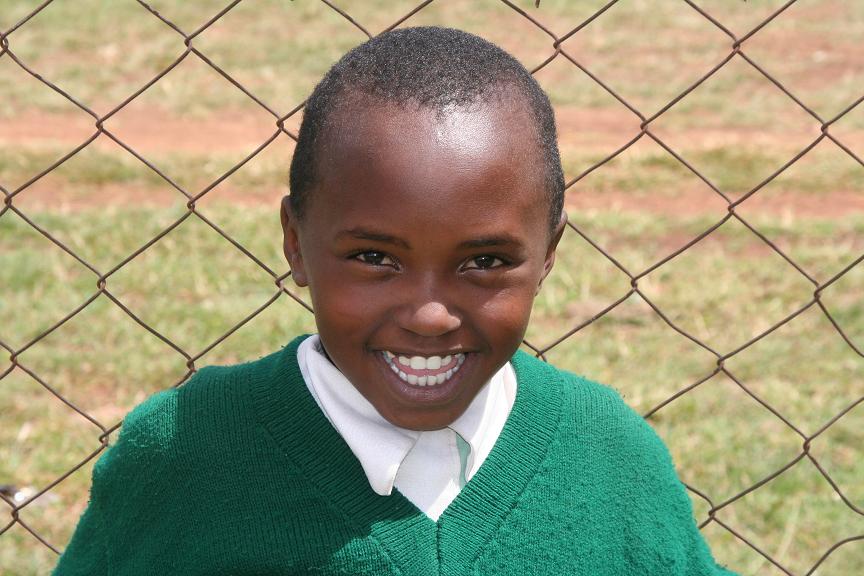 Susan has finally been able to complete her studies and graduated just as she hoped! She was studying at the Thika School of Medical and Health Sciences where she took a course in community development and social work. This particular course will allow her to not only help the less fortunate children, but to also help the people in her community as well. She will be able to improve the quality of their lives, help them address the socioeconomic barriers that often lead to poverty, crime, poor health, and so on.
Susan hopes to get a job where she can transform society by helping the vulnerable and championing better lives for other less fortunate children like she was.