The Ngong Road Children's Foundation organized a transformative Senior Camp from November 13th to November 17th, 2023, at the scenic Naivasha West Beach camp in Kongoni, Nakuru County. The camp aimed to celebrate the achievements of the Class of 2022 KCPE graduates as they transitioned to Form One and acknowledge the accomplishments of the Form Three students of 2023. Under the overarching theme of "Developing Resilience and Grit," the camp set out to instill passion and perseverance in the face of challenges to empower the students for success in high school.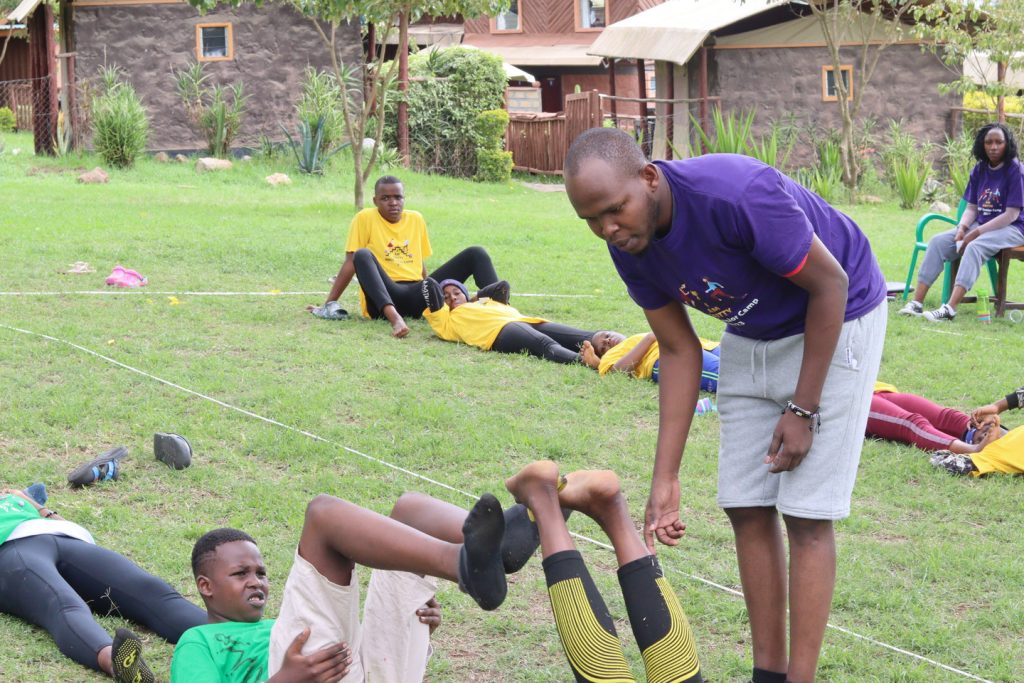 A total of 43 campers enthusiastically participated, joined by a dedicated team of 12 staff members. To facilitate organization, the campers were divided into four teams, each comprising 10-11 members, each team distinguished by vibrant T-shirt colors. The spirited competition throughout the camp culminated in the yellow team being crowned as the victorious champions of the 2023 camp competitions.
The camp was a holistic experience, offering a diverse range of activities to enrich the participants physically, mentally, and emotionally:
Arts and Crafts: The students engaged in creativity through arts and crafts, where they learned to fashion friendship bracelets using lettered beads and string. This activity served a dual purpose of nurturing artistic expression and imparting entrepreneurial skills by demonstrating how readily available resources could be transformed into marketable items.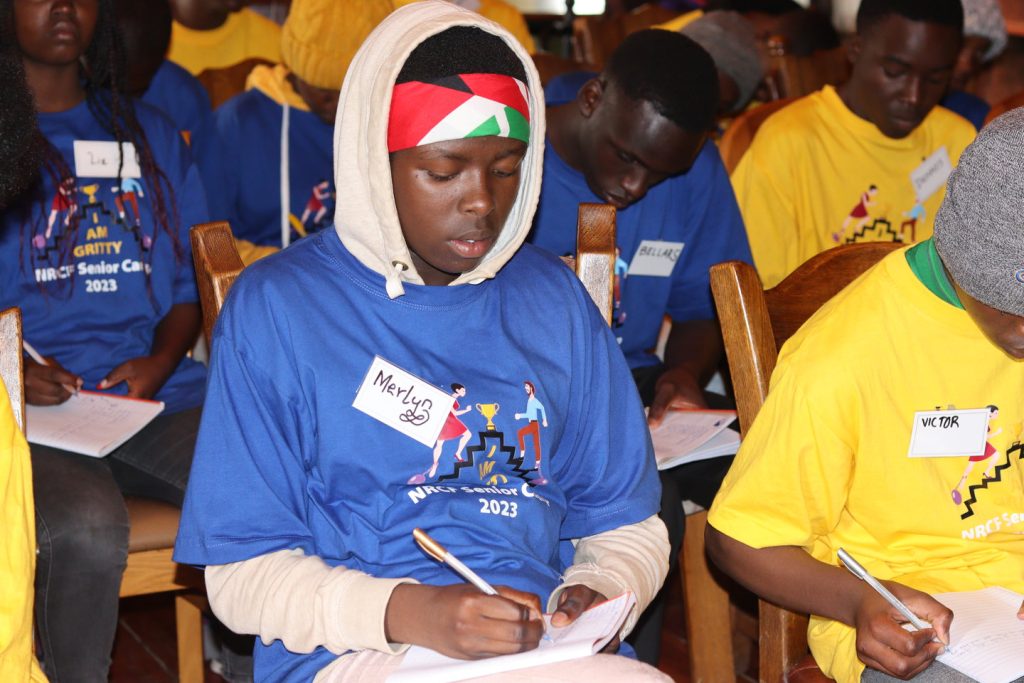 GRIT Training: Teams delved into the concept of GRIT, understanding the skills necessary to cultivate perseverance, particularly in the challenging environment of high school. This training equipped students with tools to navigate obstacles, ranging from academic pressures to peer influence.
Leadership and Motivation: Students were introduced to the servant leadership model, exploring the characteristics of effective leaders. The camp emphasized that leadership is a skill that can be acquired, dispelling the notion that one must be born a leader.
Field Trip to Hells Gate and Geothermal Spa: A field trip to Hells Gate and Geothermal Spa provided a unique learning experience, allowing students to explore historic sites in the Rift Valley and witness power generation from hot springs by KenGen. This excursion broadened their understanding of the environment and sustainable energy practices.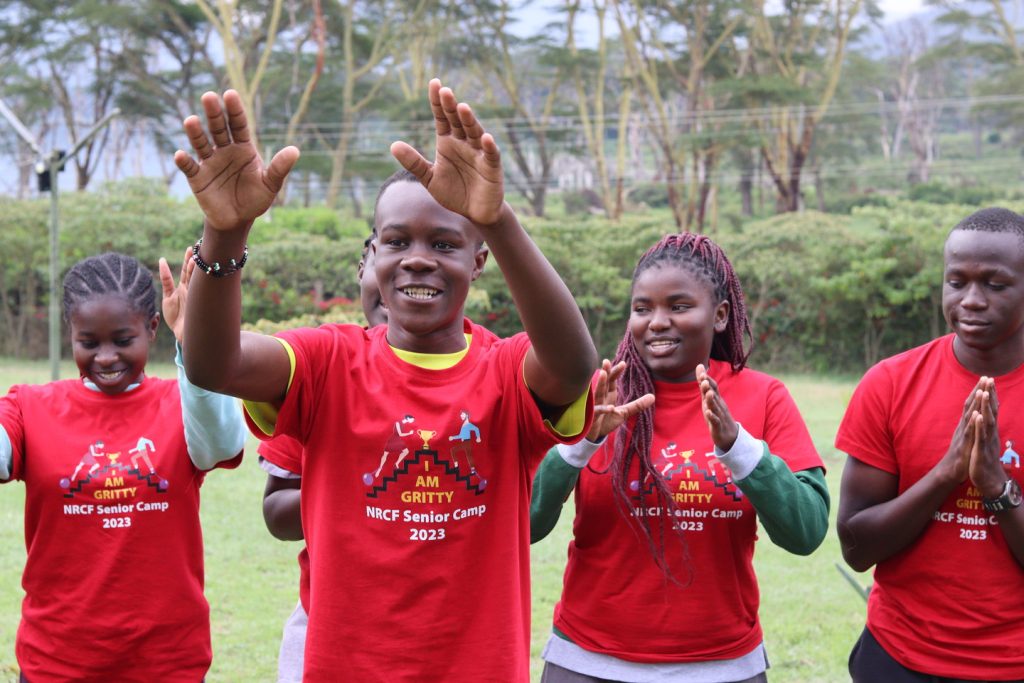 Crazy Olympics Sports: The camp incorporated fun and laughter with Crazy Olympics sports, including balloon relays and egg spoon relays, fostering teamwork and problem-solving skills in a lighthearted atmosphere.
Nine Series Obstacle Race: The pinnacle of physical and mental challenges came in the form of a Nine Series Obstacle Race. Students engaged in a series of tasks designed to test their problem-solving skills, promoting resilience and adaptability.
The Senior Camp of 2023 was an immersive experience that not only celebrated achievements but also equipped students with essential life skills. Through a carefully curated mix of activities, the camp fostered creativity, perseverance, leadership, and teamwork, laying a solid foundation for the participants as they embarked on their high school journey.