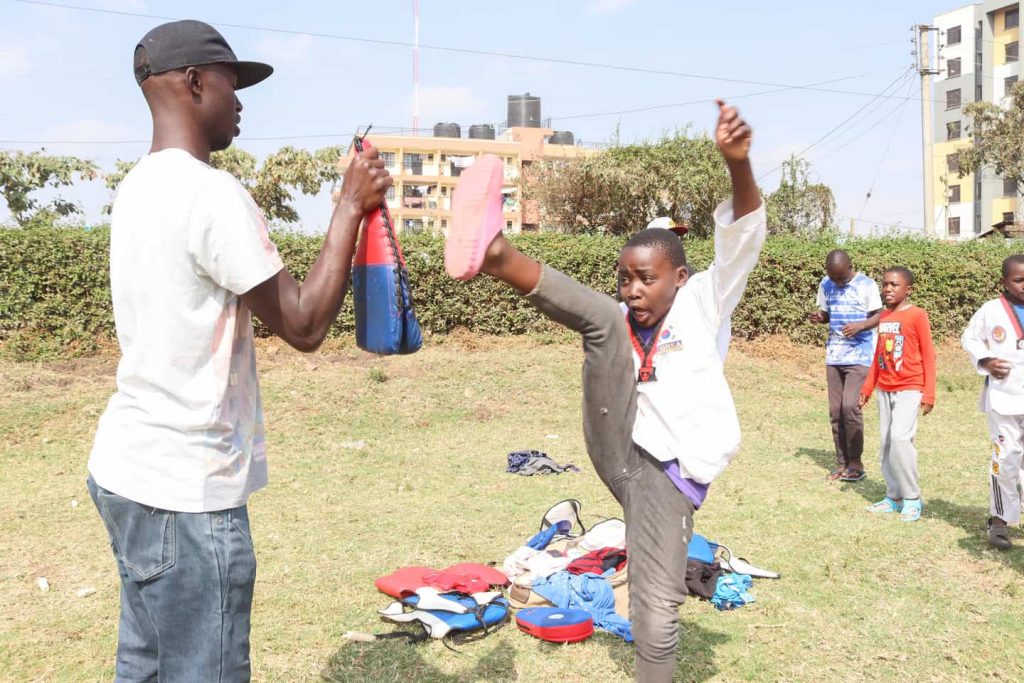 Hey! I'm Taylor, a 13-year-old with big dreams. I love drawing, football, and swimming, and my favorite meal is ugali and chicken. I live happily with my parents and two siblings. When I grow up, I want to be a soldier, artist, and professional footballer. Being a soldier is cool because I get to help people and show how much I love my country. Art is my way of expressing myself, and football? Well, that just makes me super happy!
I've been part of Ngong Road Children Foundation since 2021 and currently attend one of their focus primary schools in grade five. My favorite school subjects are Maths, CRE, and physical education. During my free time, I enjoy reading and playing football.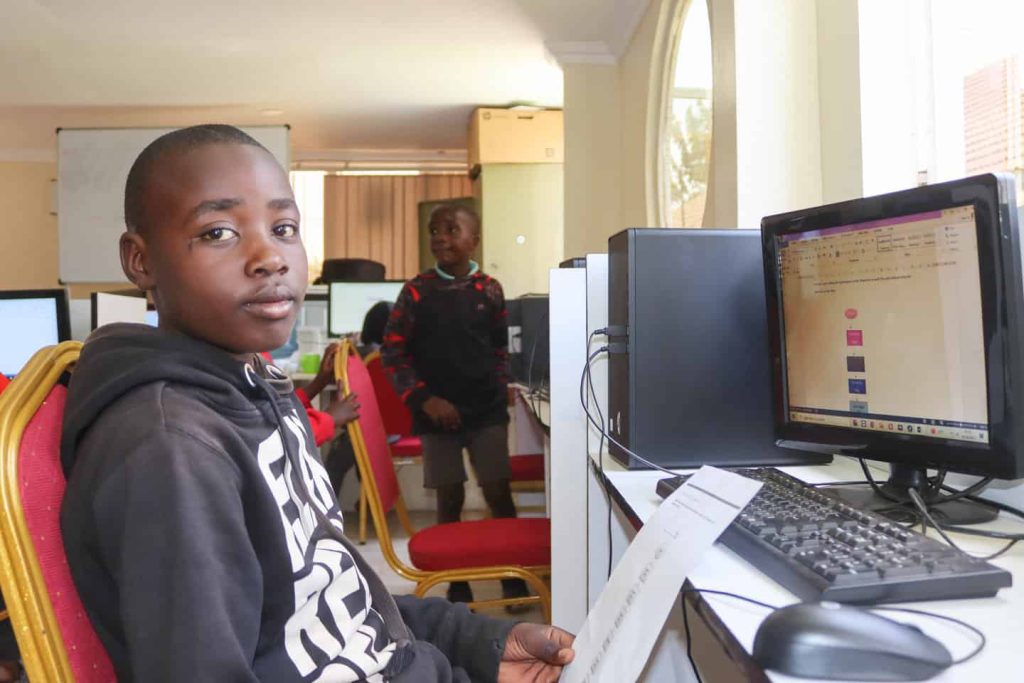 Saturday programs are the highlight of my week. I meet peers and mentors, play football, solve puzzles, and draw. It's a day filled with fun and learning.
During school holidays, you can catch me at Elimu Hub, leveling up my computer skills, finding cool ideas for my drawings, and picking up new tricks. Thanks to Ngong Road Children's Foundation for granting me all these awesome opportunities. I'm learning a bunch, and I'm really thankful for that! Transform a life.