I was born in Nairobi. One day, my mother and I decided to explore the neighborhood. That's when she encountered a group of friends playing at a school compound, and I decided to join them. I later learned that this was where the Saturday program for Ngong Road Children's Foundation was being held at that time. I kept coming back until I was lucky enough to be selected for an interview. I passed the interview and joined the program in  2012.
Since then, I have achieved a lot academically and in other areas. I have received awards for good academic performances, and I have also had the honor of serving as a leader during the camps held between 2017 and 2019. I did well in my Kenya Certificate of Primary Education (KCPE), and I joined a boys high school in Dagoretti South Constituency. The Covid-19 pandemic, delayed my high school graduation by a year.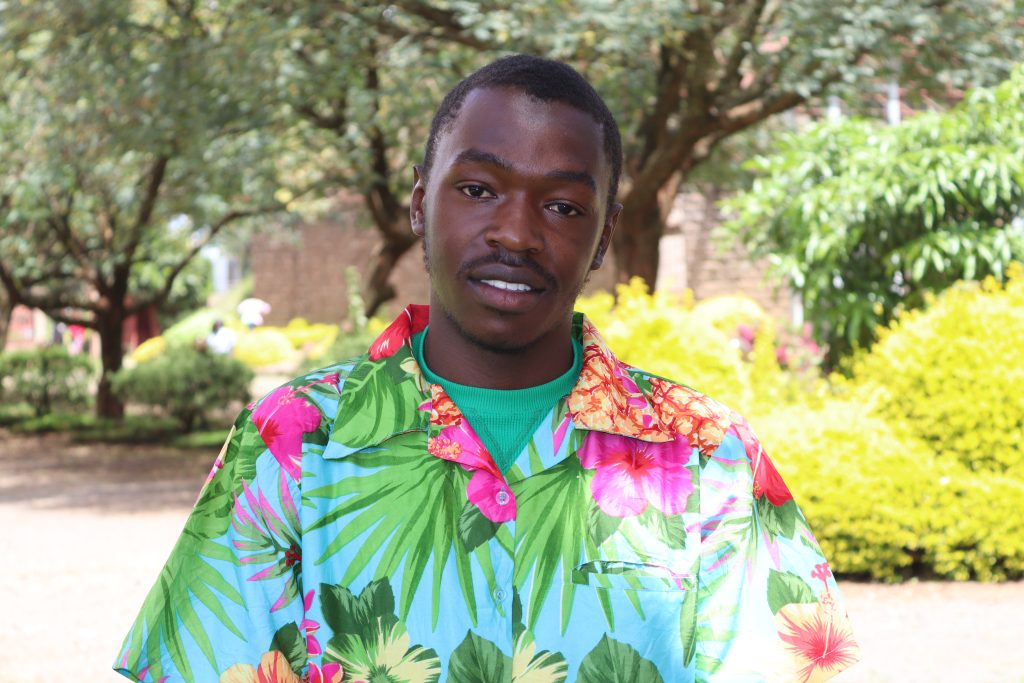 Upon high school graduation, I secured a slot at Moi University to pursue a bachelor's degree course in Social Work. I have a genuine passion for creating the best possible conditions for people's success, and that is why I chose this particular course. Before joining Moi University, I was trained as a Youth Peer Provider (YPP) by the program, and I have since been facilitating Sexual Reproductive Health talks amongst my peers and younger students in the program. I take pride in knowing that I am directly contributing to raising awareness, especially among teenagers. I am currently the chairperson of the YPP group.
I am also currently on an internship at Ngong Road Children's Foundation under the Secondary Department. I am fulfilled because I am not only putting into practice what I am learning in school, but it is also a way for me to give back to the NRCF community. I aspire to complete my degree and hopefully take a master's, as I also want to become a lecturer. I am grateful to the NRCF program for impacting my life positively through the provision of quality education.