Form 1 Placement
Form one placement took place last month, July. Four of our students were placed in National schools,(Agoro Sare among others) four in extra country schools, seven in county schools, and one in a sub-county school.
Thank you to the respective Case Managers for the non-stop effort in ensuring all the students reported successfully in their respective schools and the accounts and procurement department for ensuring that all the school requirements for the students were in place at the time of reporting.
Congrats on the new phases of your life. We believe you will do us proud at the end of the fours and most importantly your selves. ALL THE BEST!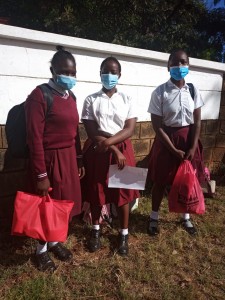 Post-Secondary class of 2020/21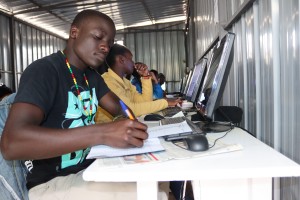 The post-secondary class of 2021/21 have finished their 3 months of computer training. The purpose of the training is to give the students a basic background in computers and their applications. During that period students are taught the basic computer packages (Intro to computers, all the Microsoft app(word, excel, access, PowerPoint, e.t.c), the internet, and Email.)
Some of the students have been recruited and trained to join NRCF Youth Peer Providers (YPP). They will be part of a team that provides knowledge and awareness to the adolescents and youths of the organization in issues pertaining to Sexual Reproductive Health and Rights (SRHR). Some are also volunteering during the Saturday program in various activities such as reading storybooks for the small kids.