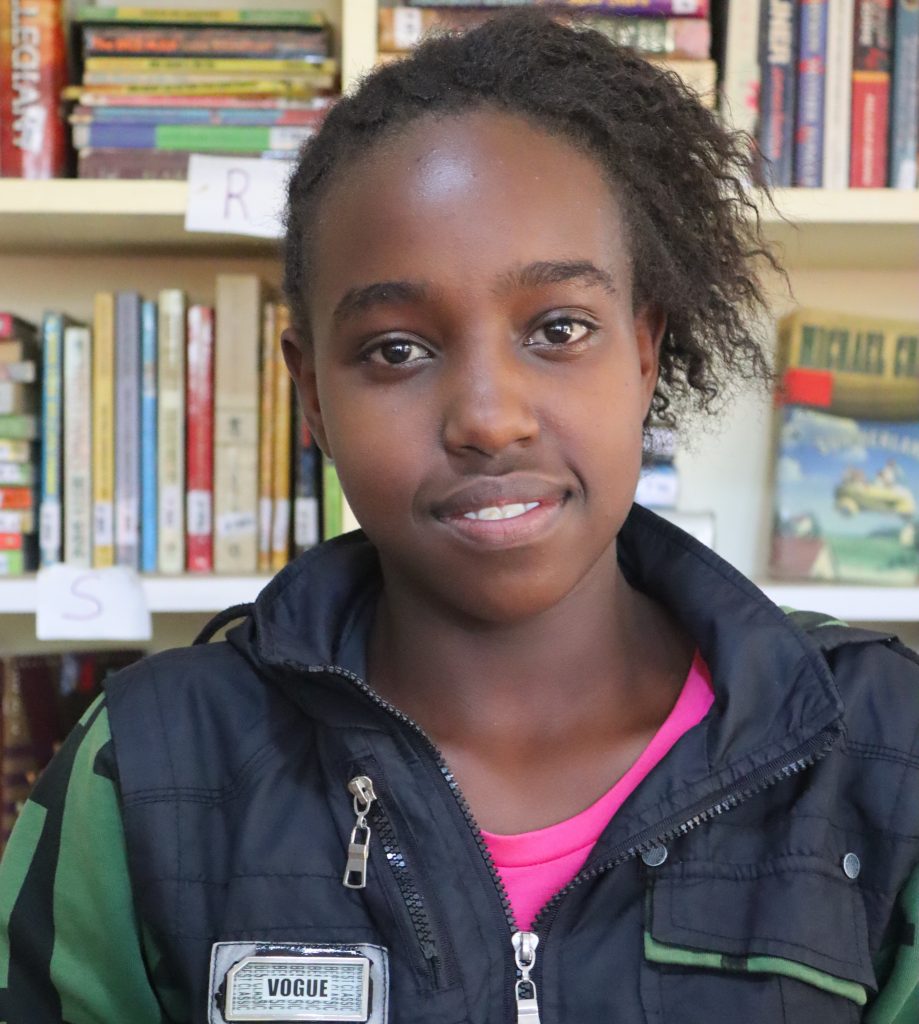 My name is Miracle. I live with my mother, stepdad, and younger brother. I joined the Ngong Road Children's Foundation program in fifth grade. It was a turning point in my life. The program provided me with an opportunity to excel academically and pursue my dreams.
It was at the program that I joined one of their focused schools, which gave me a sense of purpose. I felt inspired and motivated to become a better version of myself. I was a hardworking student, and my hard work and dedication paid off when I sat for the Kenya Certificate of Primary Education (KCPE) and performed above average.
I knew that I wanted to continue my education and pursue my dream of becoming a surgeon. I joined a girls high school in Embu County, where I am currently studying. I am determined to excel academically, and I have joined the environmental club to learn more about nature and how to take care of the environment. My dream is to get an A and join Moi University to study medicine. I want to become a surgeon and make a difference in people's lives. I believe that education is the key to success, and I am willing to work hard to achieve my goals.
I also want to travel and invest in medical facilities. I want to help people who cannot afford medical care and make a difference in their lives. I believe that I can achieve my dreams, and I will make sure I make that dream come true.
My journey has not been easy, but I am grateful for the opportunities that the Ngong Road Children's Foundation program has provided me. It has given me purpose and optimism, and I am determined to make the most of it. I want to inspire other children who are facing similar challenges to believe in themselves and work hard towards achieving their dreams.
Transform a life today by sponsoring a child.