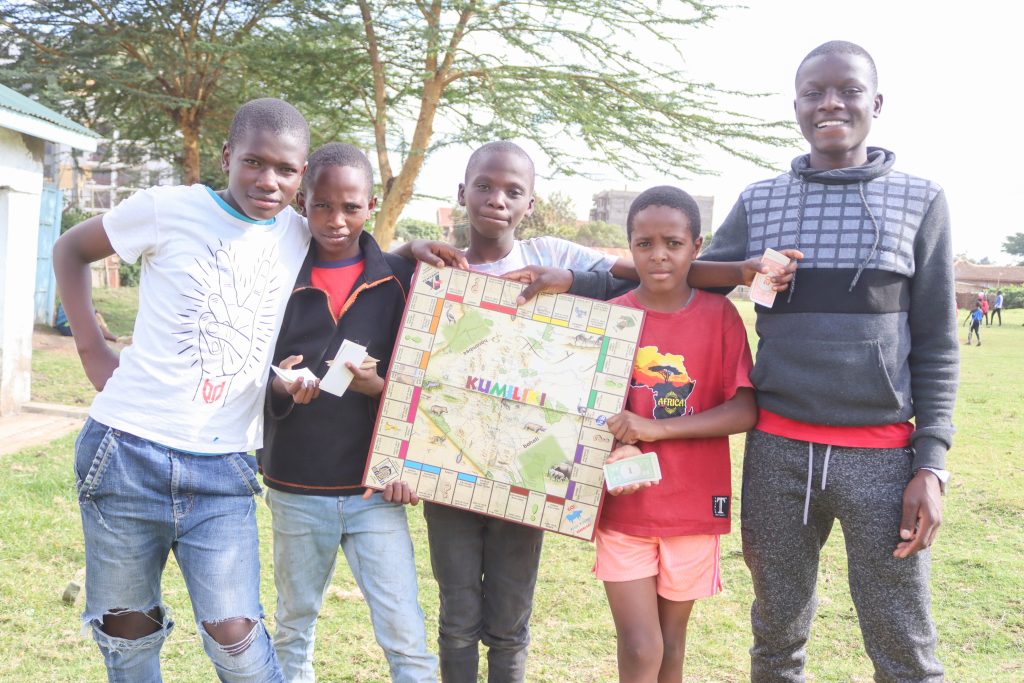 This Saturday at the Ngong Road Children's Foundation was full of fun, games, and learning. The program began with a tasty lunch, followed by an exciting game of kickball. The boys were divided into two teams, with one team kicking the ball and the other trying to catch it before their opponents could run around the small field. This activity encouraged fun, creativity, decision-making, and teamwork among both teams.
The girls displayed their impressive dance moves from their dance club lessons, bringing bright and shining smiles to everyone's faces. Meanwhile, the art club proudly showcased their passion for creativity through breathtaking sketches that demonstrated each student's artistic talents.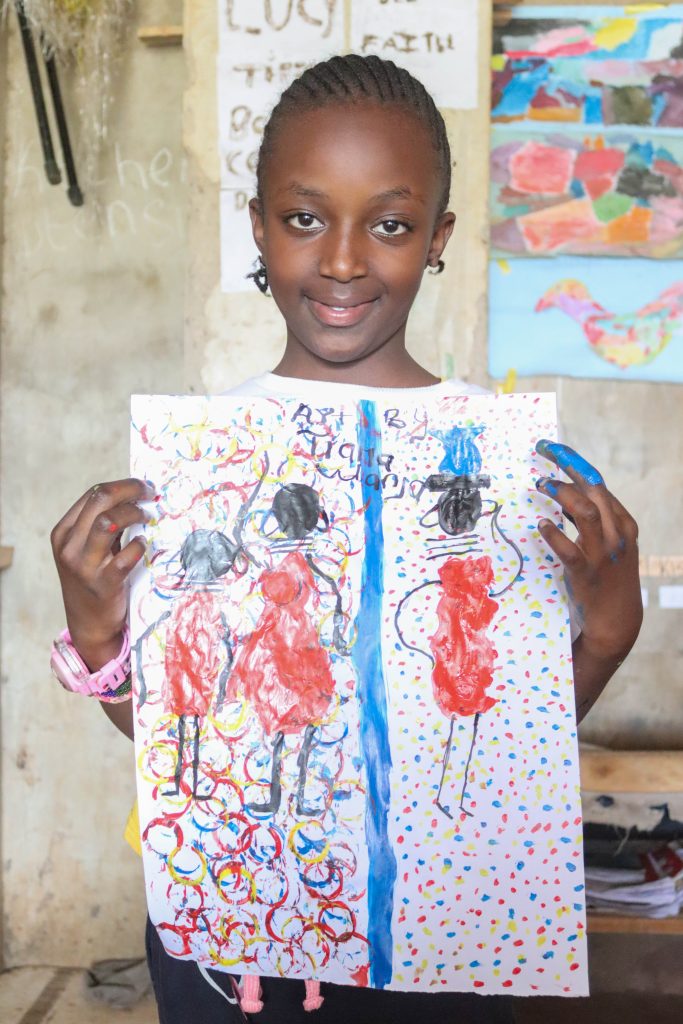 The financial literacy team engaged in a lively game of Monopoly – a classic board game that is not only enjoyable but also highly educational. Monopoly, derived from The Landlord's Game created by Lizzie Magie in 1903, teaches economic theories and demonstrates that an economy rewarding individuals is better than one where monopolies hold all the wealth. Monopoly enhances cognitive development, promotes a positive attitude towards money, highlights the importance of goal-setting, fosters resilience, and instructs on risk/reward concepts as well as long and short-term investing strategies.
The football enthusiasts also had a thrilling match between two teams showcasing their skills and creative techniques on the field.
The day wrapped up with candy and snacks as the children mingled and enjoyed some free time together. Your generous contributions enable us to organize such impactful events which transform these young lives. You can continue to be part of our journey by volunteering, donating or sponsoring a child – ensuring our ability to touch even more lives in positive ways.