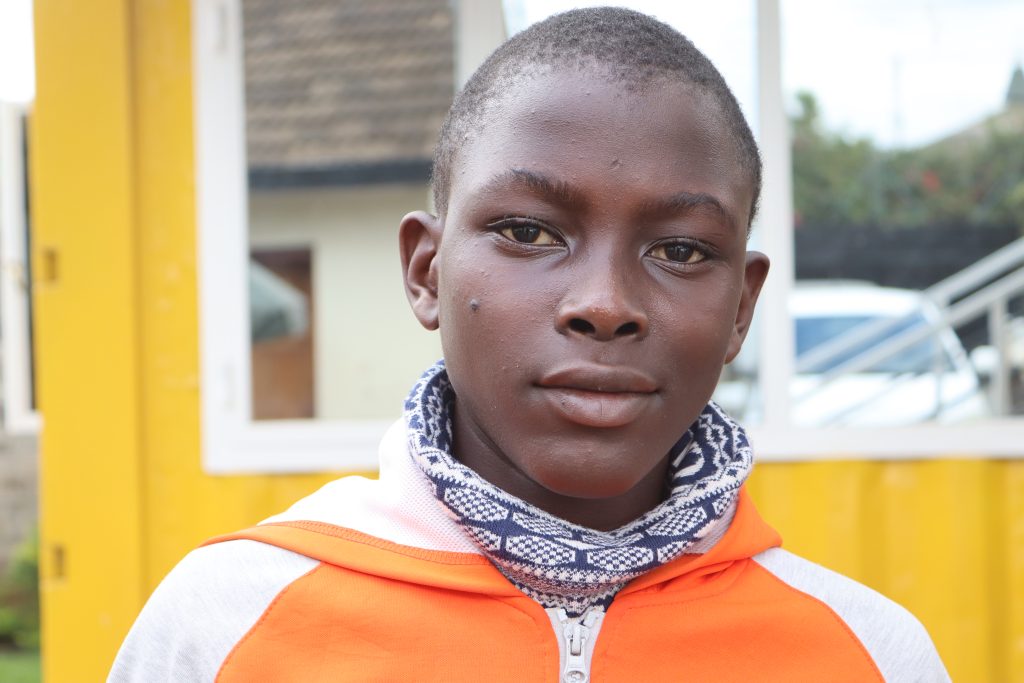 My name is George. I live with my parents and two siblings. Getting the opportunity to join Ngong Road Children's Foundation was a lifelong dream for my educational success.
I joined the NRCF when I was in third grade. I sat for my Kenya Certificate of Primary Education in one of their focus schools and got above-average marks. My KCSE performance secured me a slot at a boys boarding school Bungoma County
I am currently a student there. I love attending practical lessons at the lab for Biology and Chemistry subjects, and I am also involved in extracurricular activities such as football and the debate club. I am working hard to ensure that I get good grades in my exams and am able to get into University once I am done with my high school education.
I aspire to join the University of Nairobi and pursue a course in Aeronautical Engineering. I have always had an interest in planes, and since my father is a mechanic, I developed an interest in working with different tools. He is my role model, and I hope to become even better at working with tools. I am grateful to the Ngong Road Children's Foundation (NRCF) program for believing in me and taking me through my education, and I hope to achieve my educational dreams and make myself and them proud. 
To sponsor and transform a child's life, visit https://ngongroad.org/sponsor/